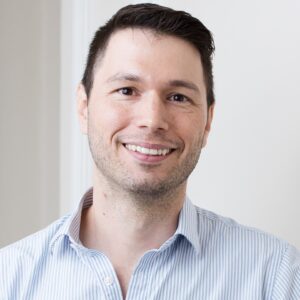 Michael is an Associate Professor in Biomedical Engineering at Heriot-Watt University's School of Engineering and Physical Sciences. He leads the Soft Tissue and Biomedical Devices lab where his team make use of microtechnolgies for tissue-based measurement and sensing.
Michael was born and grew up in Edinburgh prior to moving to Glasgow to undertake his undergraduate degree in Aeronautical Engineering (MEng (hons)). Following a short time in the aerospace industry he moved to Brisbane, Australia to undertake a PhD. He completed this at the University of Queensland in Biomedical Engineering, working on a microneedle vaccine technology (the Nanopatch). His work in this area led to a number of publications, conference presentations and patents which were licenced to Vaxxas Pty Ltd, a start-up company established with $15m funding to commercialise this technology.
In 2011 Michael joined Vaxxas as a foundational team member working on a variety of projects and leading aspects of the device development engineering. Although he enjoyed this role he chose to return to academic research in 2014 where he has been establishing new lines of research in the area of microdevices for health.
At Heriot-Watt, Michael has been fortunate to have been able to build a team of colleagues who are passionate about innovation and discovery. His collaborations with clinicians, scientists, engineers, industry and patients have generated so many exciting projects that he is constantly torn as to where to put his focus. This is a good thing – he loves this, and is very grateful for the exciting environment and colleagues that he gets to work with and be part of.
Follow Michael on twitter here: